Goldie Mines Gold…
By: Bobby Patrick Jun. 11, 2023
Heigh-Ho, My Merry Rainbow Tribe! Bobby Patrick your RAINBOW Reviewer here… Grabbing that silent T from cabareT to bring you all the Tea!
Wednesday night's 7 PM show of Goldie Dver's BRIDGES was a reminder to your rainbow reviewer that the Dvine Dver is a cabaret staple for all the right reasons. In 2019, Little Bobby reviewed Goldie's return to the stage, BACK IN MAMA'S ARMS, which she premiered after a long(ish) absence from performing, owing to health issues and the loss of her beloved husband of 41 years, songwriter Paul Dver (Read that review HERE). That show was the last time we reviewed the lady because we all know what happened in 2020 – another break for us all. Now the world is back again, and so is Goldie, and she is wisely back in the loving, gifted, and attentive hands of director James Beaman, and joined by music director Michael Roberts who have guided and helped her to curate a most diverse AND cohesive setlist from the pens of John Lennon, Carole King, Paul Williams, and even Lerner & Loewe, with a little PINK thrown in, to boot. Drawing on her beginnings in NYC, coming from Pittsburgh into the city of the 1960s, and melting into the sights and sounds (and the bridges) all around her, she began her NYC performing life. From the drama of her opening medley, Shire's WHAT ABOUT TODAY, mashed up with EASY TO BE HARD from HAIR, through her second number, Paul Williams' & Rupert Holmes' EVERYTHING, she paints a picture of now and yesterday, of a girl becoming a woman by opening her arms to all the possibilities – something she still practices with abandon.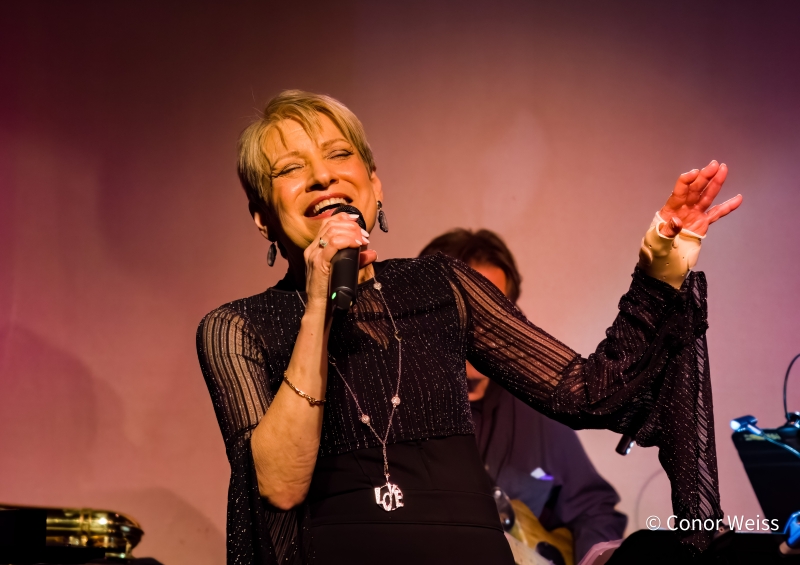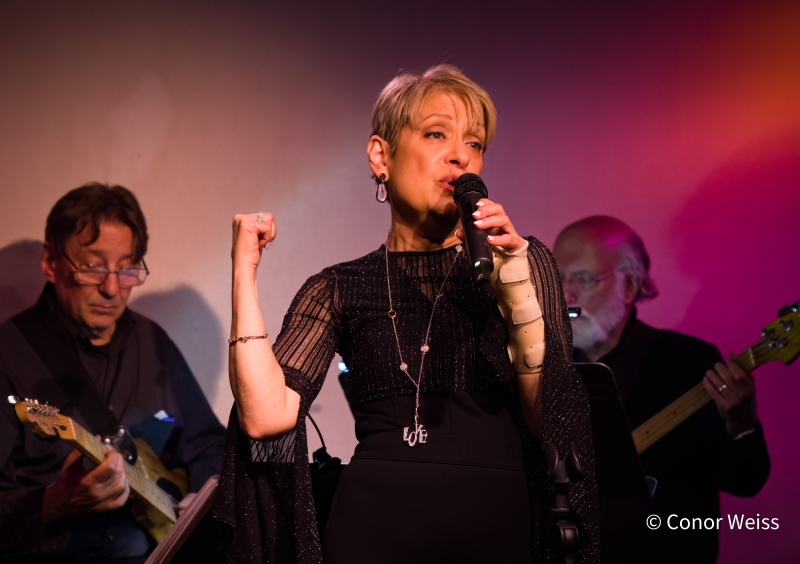 That abandon is more than apparent in Goldie's new show – it is as essential as the breath she uses to sing.  While 24K Goldie does some talking in her show, she really uses the music to create the ambiance and flow, leaving the talkie bits as brief… well, bridges. At a crisp 71 minutes, 13 numbers & an encore, Goldie did everything from slinking and strutting to her bandmate (MOZART IN THE JUNGLE's) John Miller's epic bass playing on Middlebrooks & Sharpe's SPOOKY to opening a vein for Carly Simon's THAT'S THE WAY I'VE ALWAYS HEARD IT SHOULD BE. This last had all present so overtaken that there was a slight delay in the hand-clapping applause, as people verbally reacted with, "Wow" & "Beautiful." Another couple of WOW moments came in quick succession when the ever-generous Goldie ceded her spotlight to special guest, trumpet-voiced Tanya Moberly, who positively K-I-L-L-E-D on Carole King's BEAUTIFUL, then stayed for a duet and built a BRIDGE OF LIGHT (Pink) with Dver, demonstrating how two wildly different voices can find balance and chemistry, making each other positively soar. It is this writer's hope that there will be more of this pairing in the future, beyond the next two performances of this excellent show. Singing an original song by music director Roberts, THIS IS MINE, her purity of message and voice gave the freedom anthem a clarity that told the story that, through it all, life & death, ups & downs, health as well as career stops & starts, Goldie Dver has always just built a bridge to the next great moment in her life, and, fortunately, many of those moments are on stage for us to see. Over the years, Dver's voice has settled into a burnished alto that goes from a raspy power belt to a floaty and clear head voice, depending on the story she is telling. On the night, she was a storyteller in all things, singing or talking with passion, and then handing out kazoos for the audience to join her & Moberly on the Ratatatats of ALL YOU NEED IS LOVE.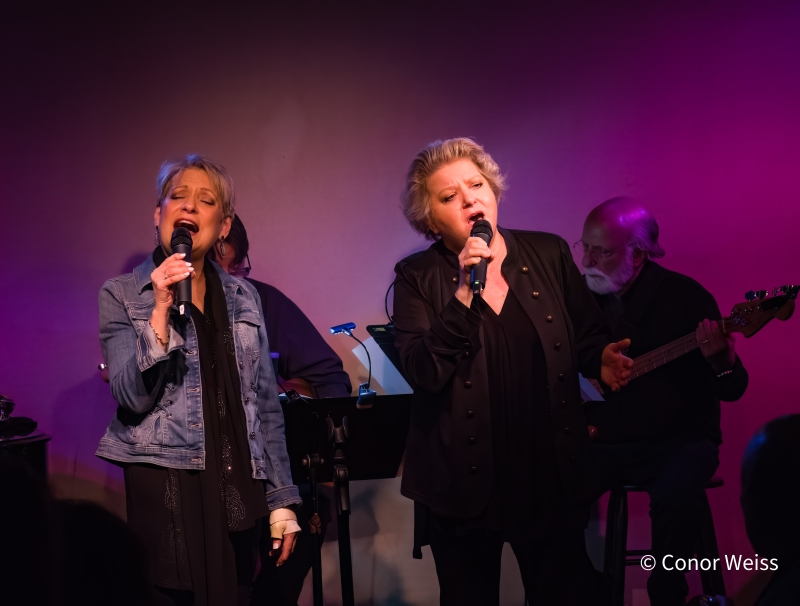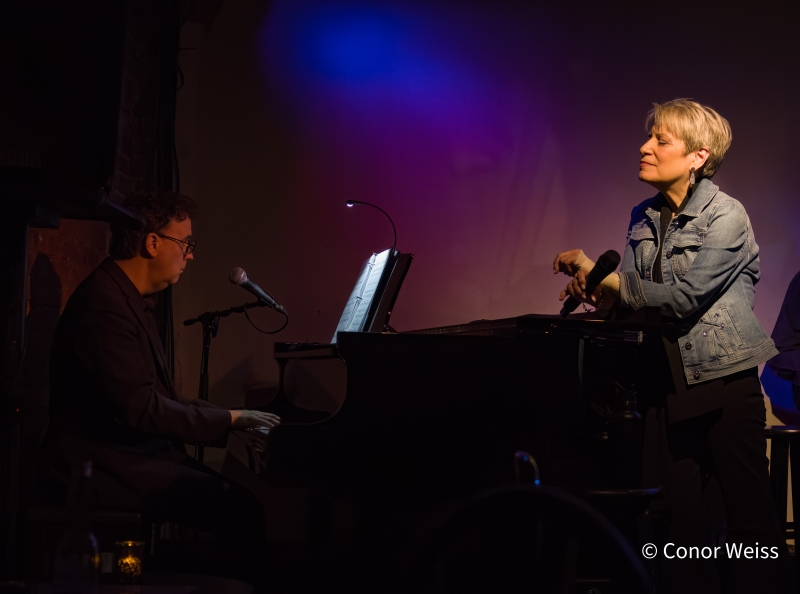 Along with Roberts on keys and Miller on bass, Goldie had Chip M. Fabrizi on drums, and Marc Daine doubling on guitar and sax – which seems a little weird (as Goldie pointed out) but was another essential element in a show that is truly for music lovers. Which is why, my lambs, you should all get your tickets, since the lady has two more shows and this one is not to be missed, since Bobby gives Goldie and her BRIDGES …
5 Out Of 5 Rainbows
Goldie Has 2 More Shows, My Angels
Get your tickets For Monday 6/12 At 7 PM: Click Here
And For Next Sunday 6/18: Click Here
Followe Goldie On Ye Olde FaceBooke: HERE
All Photos By Conor Weiss