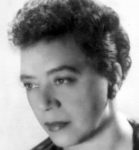 The 28th edition of the New York Cabaret Convention, presented by the Mabel Mercer Foundation, took place October 16-19 at the Rose Theater at Jazz at Lincoln Center. Penelope Thomas, Mark Dundas Wood, Gerry Geddes, and Robert Windeler covered the four nights for us. Following are their thoughts.
Gala Opening Night – by Penelope Thomas
This year's opening show was an ambitious evening, boasting fifteen featured singers and clocking in at about three hours. Host KT Sullivan, the Foundation's Artistic Director, did a good job of keeping her introductions warm, to the point, and informative. An evening like this depends in large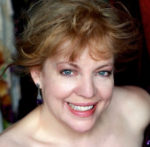 part on transitions, and the crew and performers kept them snappy, which made things move along without extended introductions or speeches. Having said that, it was still a long evening; holding a few more singers to a single song would have been helpful.
Marilyn Maye brought seasoned confidence to the beginning of the show. There's nothing better than a singer whose sound is guided by her musicality: without pushing for louder or higher notes, she delivered the power and range effortlessly, floating her voice to the back of the house with a beautiful display of dynamics and easy swing, as if that were still a simple thing to do at age 89. 18 year-old Lyric Peterson was another standout. A masterful singer with a big range, silvery tone, and the kind of agility that makes melisma sound like a good idea, she sang "God Bless the Child" with an arrangement that included jazz violin. Watch for her, because we will be seeing her again—probably with a big record contract.
Corinna Sowers Adler has been nominated three times for a Tony Award for Excellence in Theater Education. She featured her students—19-year-old Julius Rodriguez on piano, and four young backing vocalists—for a version of "Children Will Listen" so poignant that several people in the audience might well have required a mascara touch-up afterwards. Jazz artist Allan Harris was a last-minute guest; always good to hear, he covered a Sinatra ballad and performed an original song, with his percussionist playing a cajón box. Adam B. Shapiro sang an entertaining "Bei Mir Bist Du Schein," with one verse in the original Yiddish. Luba Mason sang in her native Slovak; her band's standout was vibraphonist and musical arranger Felipe Fournier. There were a few classic-crooner-inspired singers: Joshua Lance Dixon celebrated Dean Martin's Centennial with a smooth, strong "Everybody Loves Somebody"; Danny Bacher did two Louis Jordan songs with a light wit and refined style and played his own soprano sax solos; and Jacob Storms brought a full baritone sound and the right bow tie to "Blue Skies."
Tommy J Dose, the power baritone of the evening, sang "Once Upon a Time" (not that one; the one from Brooklyn: The Musical) supported by two very skilled backup singers. For a change of pace, Tanya Moberly entered with a pre-emptive comic scowl to let us know right away not to expect anything saccharine from her, and then, with Ritt Henn on bass, gave us a ballsy, brassy rendition of Rickie Lee Jones's "Chucky E.'s in Love." Host KT Sullivan's "Always True to You in My Fashion" was fun and dry, but the two ballads that followed could have been cut in this long evening.
Carole J Bufford was best-dressed of the night, working in-character in a fabulous red sequined flapper dress. She did a spunky version of "Chicago (That Toddlin' Town)" and "The Man I Love," and turned out to be the surprised but unflappable recipient of The Donald F. Smith Award. Vivian Reed, the recipient of the Mabel Mercer Award, closed with a medley including "Up Where We Belong" and "(Your Love Keeps Lifting Me) Higher and Higher." Such a gracious choice of songs, implying that being honored by the award inspired her and that she'd like to lift all of us up with her. Reed is a commanding force on stage, with a full sound and generous stage presence. Led by James Davis on piano, her band was an absolute knockout; they were in Stevie Wonder funk mode that night, amping up the evening to stadium-size at the end of the concert, but it's clear that, as Reed said in her introductions, they could play absolutely any style on the menu.